Working remotely and from home, like anything else, has its pros and cons; it has its ease and it has its challenges.
When I tell people I work from home, they either say— "you are so lucky. I wish I could work from home." or "I could never do that. I wouldn't be productive, and I'd get distracted easily."
Truth be told, I am confident I am less distracted and more productive now than I ever was working in an office.
It's important to set your own rules and stick to them.
It's up to you to make working from home a positive experience. It's up to you to create an environment you want and need in order to be productive, stay on task, and be successful.
From my experience working from home over the last four years, I've put together a few helpful tips on how to be the most productive:
1. Set your office hours.
Admittedly, for the last several years, I would roll out of bed and right into my office chair. Once I started work, it was challenging to stop. I would clock in 10+ hours so easily.
As I begin a new year, I have set a goal to begin and end at the same time every day.
This sets boundaries, helps to stay committed to plans outside of work, and it gives a sense of urgency to accomplish the tasks slotted for that day by a certain time.
Photo Credit: Andrew Neel
2. Create a to-do list the day before.
Schedule the last 20-25 minutes outlining and prioritizing the most important tasks to be accomplished the next day.
By setting this precedent, it allows you to start each day tackling your to-do list at lightning speed. No time will be wasted trying to remember what you had to do rummaging through your email the day before.
Additionally, I have personally seen the benefits; it reduces stress and keeps me focus on my personal life the second I shut down. It frees up my mind to enjoy the things I love like cooking and enjoying time with family and friends.
Whenever I create my to-do list the night before, my mind can rest until the next morning.
This tip could help those working from home or in an office.
Pro Tip: Block time in your schedule at the same time every day to put your to-do list together.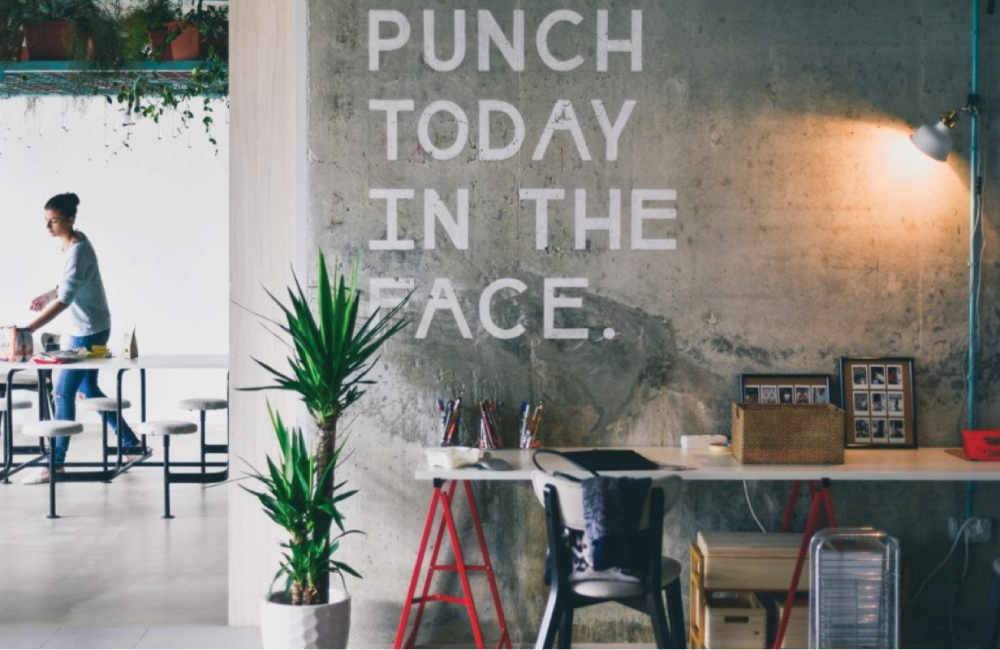 3. Tackle the most important and most challenging tasks first, let all others follow.
There is nothing like completing the most taxing and challenging task first thing in the morning. The weight of the task is off your shoulders and you feel motivated to breeze through the rest of the day.
Procrastination could be a huge blocker and it creates unnecessary discomfort and stress. I've learned the act of actually focusing on the challenging task is hard, but the second you start working through it, you feel that sense of progress and it motivates you until completion.
Pro Tip: Put an asterisk next to these tasks, so you know to tackle them first before any other.
Photo Credit: Guillaume Bolduc
4. Exercise before you start your workday.
Working out at any time of the day is good for you. More specifically, though, carving out time to exercise before you start your workday yields many more benefits and increases performance at work.
When I wait to work out, I usually find excuses not to. For instance, "I am too busy".
Let's face it when working from home, you are primarily at home all day or in a coffee shop, if you roll like that. Working out first thing allows you to get out of the house. It allows you to interact with people face to face, whether it's someone cycling next to you or the gym receptionist when you are checking in.
I found myself more motivated to tackle that to-do list waiting for me at my desk because I already checked off one of the biggest, more physically and mentally challenging tasks.
5. Organize your office.
When your to-do list is chaos and your inbox is chaos, you need one thing that isn't; the space and environment you are working in.
There are so many times when I must stop working to make my space (and house) more organized. I have learned that the second things are back in order and I feel relieved.
Photo Credit: Jackie Segedin
6. Cook to have leftovers.
Nothing is worse than not having lunch prepared. Of course, you can dine out for lunch and at times, you should. As you know, it's important to get out of the house! However, in order to save time and let's be honest, save money, leftovers could be your biggest savior. Therefore, cook the night before and cook enough food to have leftovers!
Depending on your profession, most days will be filled with tasks, team meetings, client calls, and presentations. The last thing you want to have to think about is – what's for lunch? Do I have time to make something?
Instead, working from home gives you the luxury of heating up food on a stovetop and/or oven. Who likes microwaved food anyway?
Photo Credit: Ocean Ng
7. Keep it to 8 hours.
Anyone who knows me well knows that I actually haven't followed this rule most of my career. However, with the dedication to live a more balanced, less stressed, more intentional and fulfilling life— it's my new rule.
Our inbox and desks are filled with work to do, and it always will be. What I am learning is that you really need to focus on those needle-moving tasks, the ones only you can do, and accomplish those first. All other tasks should be delegated to a team member. And I know, I know—it's not that easy, especially when working for a small business or for your own business.
This is why productivity is key.
We, as women, wear so many hats and are juggling so many balls in the air (at work and at home), however, if we don't have balance, if we are not taking care of ourselves, eventually, the balls will drop. It's only a matter of time.
To conclude, working from home is as disruptive or as productive as you want it to be. Ultimately, it's up to you to set a routine, rules, good habits and boundaries in order to win at working from home.
2